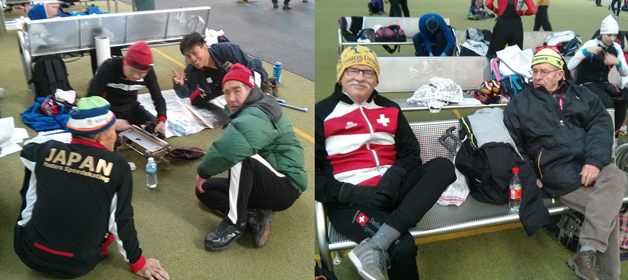 Participants limitation
The competition is restricted to 120 skaters
Schedule
Times for training and drawing
Friday, 22nd January 2021,  02:00 p.m. – Training for masters participants
Friday, 22nd January 2021,  06:00 p.m. – Drawing, Administration Building MAA
Saturday, 23rd January 2021, 10:45 a.m. – Training for masters participants
Saturday, 23rd January 2021, 01:00 p.m. – Competition 1st day: 500 m, 1000 m
Sunday, 24th January 2021, 09:30 a.m. –  Competition 2nd day: 500 m, 1000 m
Entries
Entry deadline is January, 10th 2021, at the latest.
All entries must be made by using and submitting the Electronic Entry Form which you can find here directly:
https://sscm.speedskatingnews.info/
The skaters get informed only in the internet https://www.max-aicher-arena.de/events/eisschnelllauf/ whether they can take part in the competition or not (list of accepted competitors). Every week on Wednesday is updating.
The most important rules for the competition:
The warm-up programme must take place outdoors, except in the personal
Warm-up area
In the arena, masks are mandatory, only for active sports the mask can be removed!
Participants are responsible for their arm loops themselves – purchase at the checkout and the Skatespecials Shop (Chiemgau Appartements)!
max. 50 participants on the ice
the restriction of the current participants for heating on the ice is regulated by the transponder output. Rule of thumb: 20 min. before the start is handed over to the participant of the transponders!
No cool-down on the ice!
after the end of the competition, the arena must be left as soon as possible
No spectators allowed.